The development of a mobile app interface should be paid special attention to. The UI should be simple, concise, and intuitive, even for those who download the app for the first time. Equally important are the functionality and speed of the utility.
But before we talk about practices that will allow you to achieve the most effective UI, let's first find out how a mobile utility interface differs from the web interface in general.
Mobile app interface features
Screen size – When creating a UI for smartphones, you must understand that you must fit all the necessary information on a small 9-15 cm display. Also, mobile design should include fewer buttons, icons, and text – this is a must. Buttons placement – since a person performs actions on a smartphone using his fingers, you need all the buttons to be big enough.
Screen orientation – People can rotate the smartphone horizontally when using an app. Many platforms don't adapt when the device is turned, which is a big problem. Make your utility's UI change when the user rotates their device horizontally – you'll get a lot of thanks for that.
Performance – smartphones need to be as responsive as possible and bugs kept to a minimum. Avoid using heavy animations and 3D effects, as they will make it difficult.
So, we've dealt with the features and even presented some tips on each point to make a good UI. But let's dig deeper. There could be more.
Improve navigation
People install apps to accomplish specific goals. "How's that?" For example, they intend to handle finances if they download a mobile bank to their device. There's always a clear goal. What we're driving here is that your customers may prefer competitive alternatives if the app needs better navigation.
Make navigation simple – add a search function to the utility to find everything you need in 1-2 clicks. Intelligent app architecture, easy-to-use navigation, and advanced search will significantly improve the experience of using your app.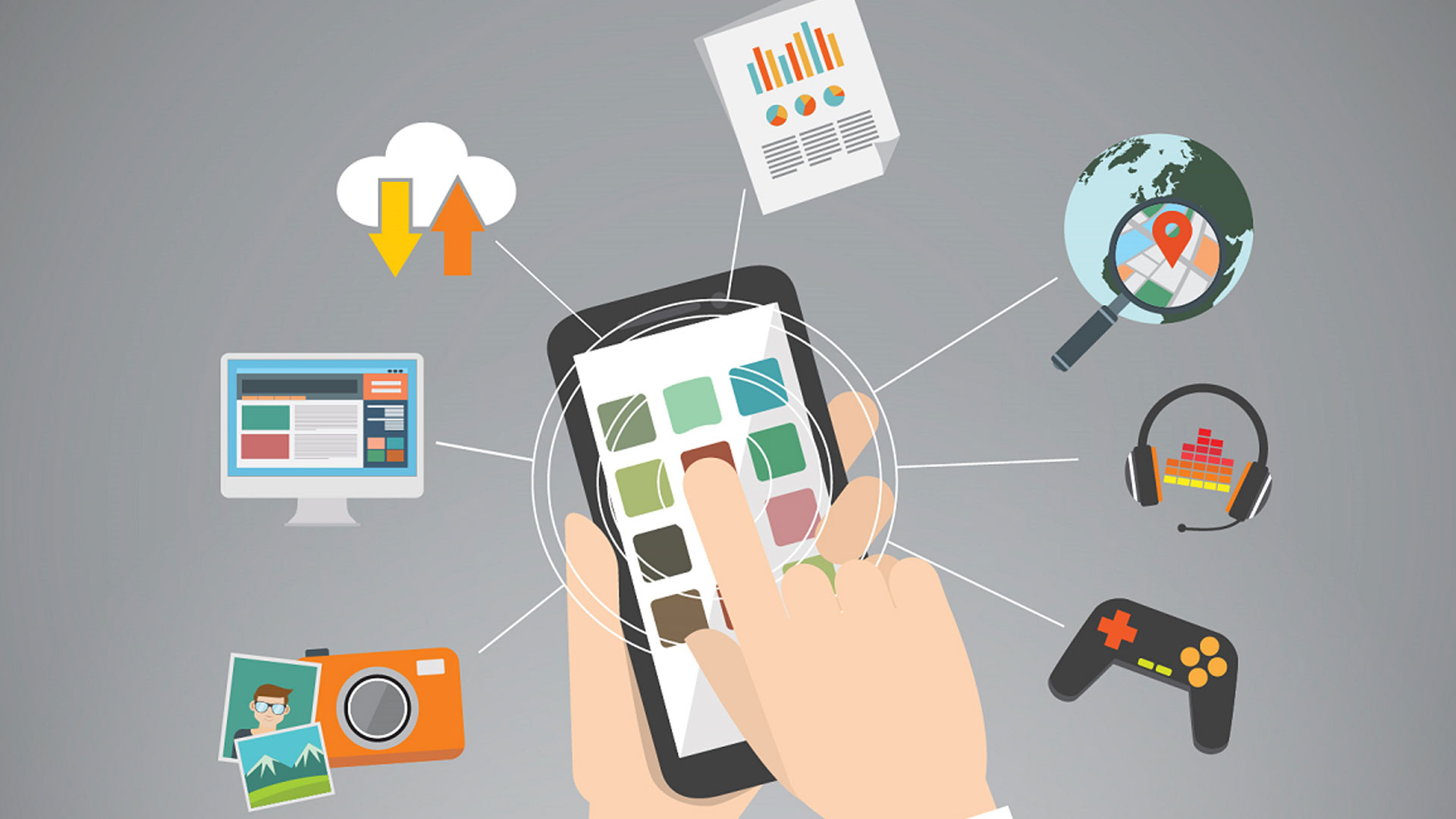 Make animations
Try to create visually pleasing transitions from one page to another and mark the completion of a specific action. Animated changes with unique icons can help with this ideally. However, remember that the animation, in any case, should not overload the application. The animation should help, not confuse, so it should be used after the user acts.
Do an audit
The best way to test the usability of a mobile app is to try it. An audit will give you valuable feedback about the shortcomings so that you can fix them. As for how to conduct an audit – it's up to you to decide. Recently, providing limited access to the utility to all interested users has become increasingly popular, and that is a beta test.
However, you can also use more classic and proven options in the form of special services. To sum it up, the interface of a mobile application should make a good impression at first sight and be easy to use, encouraging you to use the application repeatedly.
To achieve this, think about your primary goals and objectives. Next, implement changes, test the app, listen to feedback, and remember to refine and support the product. If you implement the points in the article, your mobile app will be attractive and valuable.